On 1 July 2020, Australia banned animal testing on new cosmetic ingredients.
This means that new ingredients used exclusively in cosmetics made or sold in Australia, can't use information from animal testing to prove their safety from this date.
The ban aligns legislation with public expectations on the issue of animal cosmetic testing and is reflective of advancements in alternative safety testing methods.
Internationally, there is a trend away from animal testing with many countries already banning cosmetic testing on animals or considering legislation to implement similar bans.
The Australian Government ban aligns with the European Union ban as much as possible. This approach was taken to ensure minimal disruption to consumers, industry and jobs while achieving a positive animal welfare outcome.

What products does the ban apply to?
The ban applies to new ingredients used exclusively in cosmetics manufactured or sold in Australia from 1 July 2020, including those imported by a supplier or retailer.
These products cannot use animal testing data to prove their safety.

What products are considered cosmetics?
Cosmetics are more than 'make up'. They comprise many important everyday products used for personal care and cleanliness, including products for: oral hygiene, skincare, hair care, hairdressing, nail care, deodorants, colognes and makeup
A cosmetic is defined as: any substance intended to be placed on any external part of the human body (including inside the mouth) to change its odour or appearance, clean it, keep it in good condition, protect it or perfume it.

What products are not considered cosmetics?
Cosmetics do not include products that are used for medical purposes (like sunscreens or anti-dandruff shampoos), they are known as Therapeutic Goods and are regulated differently in Australia.
You can learn more about distinguishing cosmetics from TGA-regulated products on the Australian Government website.
Frequently asked questions
There is strong public support to introduce a ban on cosmetic testing on animals. This ban brings Australia into line with the European Union and other countries introducing a ban on using data from tests on animals for determining the risks of new ingredients used exclusively in cosmetics.
No, at the time of the ban, animal testing for cosmetic ingredients or cosmetic products was not common practice in Australia. The ban protects against this type of testing in the future.
No, cosmetics already existing on the market are not affected by the ban so no products will disappear from the shelves. The ban relates to new chemicals used exclusively as cosmetic ingredients introduced on or after 1 July 2020.
Firstly, many cosmetics have not relied on animal testing for many years. When information is required to support the introduction of a new cosmetic ingredient, there are a range of alternate testing methods and data sources to be provided, instead of animal test data.
Ingredients in cosmetic products are regulated by the Australian Industrial Chemicals Introduction Scheme. Through this scheme, the Australian Government assess the risks associated with cosmetics to protect human and environmental health.
There are multiple alternatives to animal tests, for example tests validated by the Organisation for Economic Co-operation and Development (OECD), computer-based modelling and information from existing animal test data of a similar chemical.
Computer modelling simulates human biology and the progression of developing diseases, and studies show that these models can accurately predict the ways that new drugs will react in the human body.
Quantitative structure-activity relationships (QSARs) are computer-based techniques that make intelligent estimates of a substance's likelihood of being hazardous, based on its similarity to existing substances and our knowledge of the human body.
In vitro testing uses isolated tissues, organs or cells, instead of a living organism. In the cosmetics testing industry, in vitro testing usually involves cell lines and reconstructed models of the human epidermis (skin) and cornea (front of the eye).
The Department of Health is implementing the ban in a variety of ways:
Legislation that bans the use of new animal test data on new ingredients used exclusively in cosmetics.
The National Health and Medical Research Council is working with state and territory governments to incorporate a product testing ban through their legislation triggered by changes to the Animal Ethics Code.
The Department has worked with Accord Australasia, Australia's peak body of cosmetic manufacturers to develop a voluntary code of practice. The code provides guidance to industry on best practice for making accurate animal testing claims.
The Department has worked with the National Retail Association, Australia's peak retail industry body, to educate retailers and their staff. The NRA visited over 500 retail centres and precincts in early 2021 to deliver information and answer retailer questions.
In Australia, cosmetics are considered industrial chemicals and are regulated by the Australian Industrial Chemicals Introduction Scheme (AICIS). Manufacturers need to apply to register their cosmetic with AICIS when importing or manufacturing in Australia. AICIS will generally not accept applications for cosmetic ingredients that are tested on animals.
If all the ingredients in a cosmetic meet the legal definition of a naturally occurring chemical then they are not considered a chemical.
The Australian Industrial Chemicals Introduction Scheme provides information for manufacturers about organic and natural ingredients.
Yes. Like in Europe, Australia's laws allow for animal test data to be considered for environmental hazards, where there are no available alternative means of assessing the risk. The law also ensures that an introducer (manufacturer) cannot ignore animal data that shows the chemical (cosmetic ingredient) could harm humans or the environment.
The ban will cover most new cosmetics introduced in Australia.
However, multi-use chemicals that are also used as cosmetic ingredients are excluded from the ban. Examples of multi-use chemicals are perfumes and scents used in both cosmetics and cleaning products.
Visit here to understand more about multi-use chemicals' exclusion from the ban.
The ban also applies to imported products so the same laws apply.
The ban only applies to new ingredients, meaning that any ingredients that used animal testing data to prove their safety before 1 July 2020 will still be valid.
Not necessarily. Vegan means the product does not include any animal by-products in the ingredients or manufacturing process, it doesn't mean the product hasn't been tested on animals. Products labelled organic will contain some organic ingredients, but that doesn't mean the product hasn't been tested on animals.
Look for the words "not tested on animals" or one of the three logos below. These logos show that the cosmetic has been approved by a particular scheme and/or is compliant with a recognised set of criteria.
Note: Not all logos of bunnies or paw prints represent certification programs.
Understanding animal testing claims
Look for the words "not tested on animals" or one of the three certification logos below. Australian businesses must comply with strict laws against making false or misleading claims, including those related to animal testing claims, enforceable by the ACCC. The below logos show that the product has gone further and been certified by a particular scheme and/or is compliant with a recognised set of criteria.
Note: Not all logos of bunnies or paw prints represent certification programs.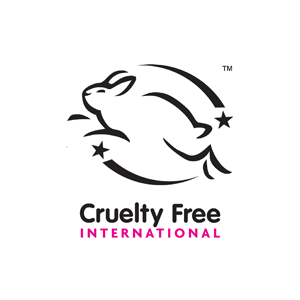 This registered trademark in Australia is owned and operated by Cruelty Free International.
The Cruelty Free International Leaping Bunny is the globally-recognisable gold standard for cosmetics, personal care and household products It is the only international logo that requires a supplier monitoring system to be implemented by the company, supply chain checking for animal testing right down to ingredient manufacturer level on an annual basis, adherence to a fixed cut-off date policy and acceptance of ongoing independent audits to ensure compliance with all of these aspects.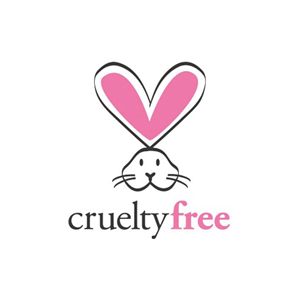 This mark is unregistered in Australia and is managed by PETA.
In order to be listed by PETA or carry the "Animal Test–Free" logo or the "PETA Approved Global Animal Test Policy" logo, companies and brands must commit never to conduct, commission, pay for, or allow tests on animals at any phase of development, for both ingredients and final products. They're required to have agreements in place with their suppliers guaranteeing that the suppliers will never, from the moment the agreement is signed, conduct, commission, pay for, or allow tests on animals for the ingredients purchased by the company or brand.
This registered certification mark in Australia was managed by Choose Cruelty Free.

CCF certifies based on a five year (or +) rolling rule whereby all products and ingredients must be free of animal testing by the applying brand, owning company, contract manufactures, ingredient suppliers and anyone acting on their behalf for a period of five years immediately preceding the date of application for accreditation. Businesses must not have tested any ingredients, formulations or finished products on animals within the last 5 years, at a minimum.
The future's bright for testing on
The future's
bright for
testing on